Affordable Locksmith can provide residential locksmith services for your Milwaukee home and property.
Residential Locksmith Milwaukee
Your home is your sacred space, the place where you live, laugh and love. We understand that keeping your home safe is your priority. We can help you maintain your home's security with affordable locksmithing services, and most services can be done same day. Let us help you with any of your repair or upgrades on your locks in your home, garage or outbuildings.
We're Here to Help With...
Lockouts
Front Doors
Gates
Sliding doors
Old, sticky locks
Re-keys
Changing locks for security after a move out of a family member or relative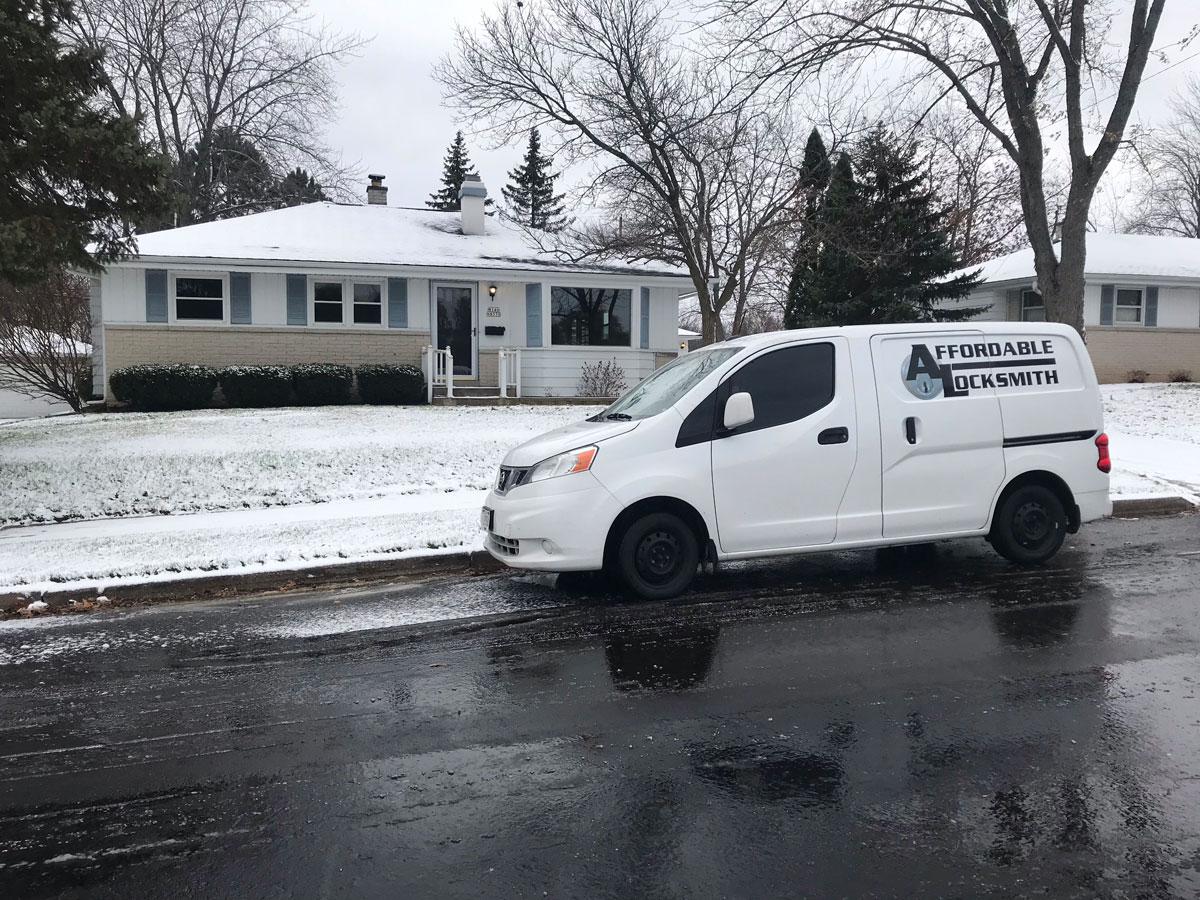 Lockouts
It happens to the best of us. You walk outside to grab the morning paper or to get something from the yard and you hear the door to your house close behind you and you know it's happened. You've been locked out. Or maybe you have your keys on you but that old stubborn lock finally gave way and the key won't turn, or you end up breaking the key off in the lock. As doors age, it's not uncommon for the latch to become misaligned, causing latch strike. We can help you get back in and can even offer you a more high tech solution like installing an electronic keyless pushbutton lock.
Rekeying
The average home has 6-8 locks. Rekeying is the process of replacing the inner working parts of your lock to work with one key. Not only is rekeying quick (we can typically rekey an entire home in 30 minutes) you'll save a significant amount versus purchasing all new locks for your doors. You'll be the sole owner of the one key that opens all the locks in your home. If you've gone through a divorce, had a relative, tenant or child move out or had a family death and you want all new locks to secure your property this can bring you great peace of mind.
Convenience One Key
We can create a custom key for you that will help you maintain control over who has access to your home. Lighten up your keychain with one single key that works on every lock! No more fumbling around for the right key or misplacing that seldom used shed key.
Rental Property or Investment Property Door and Lock Services
If you own or manage property, then you may need services such as new door installation, landlord master keys, new lock hardware installs or changing locks after a tenant eviction. We can help keep your building secure, even after purchasing a foreclosure or REO. We also offer the peace of mind that if you are out of town, we can provide lock service for your property with just one call to us!
Deadbolts
Did you know that even an inexperienced thief can get into your home in under 15 seconds if you are using only your doorknob lock? Doorknob locks are fine for keeping snooping children out of your bedroom but should not be relied upon to keep your main doors secured. If you've had break ins, door jam damage, theft damage, had your wallet or purse and car keys stolen we can help make sure your home is secure again. Deadbolts are the most effective means of security for your residential doors. Don't make it easy for the bad guys to get in! We can install sturdy deadbolts in your Milwaukee home.
New Lock Sets
If it's time for new hardware on your door because it's worn out, dated or doesn't close right, we can help. We also have experience retrofitting old doors in the Milwaukee area, saving you from having to replace that beautiful old door on your classic bungalow or flat. We have solutions for every lock problem and every door!