Restoring an Antique Door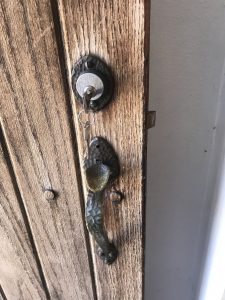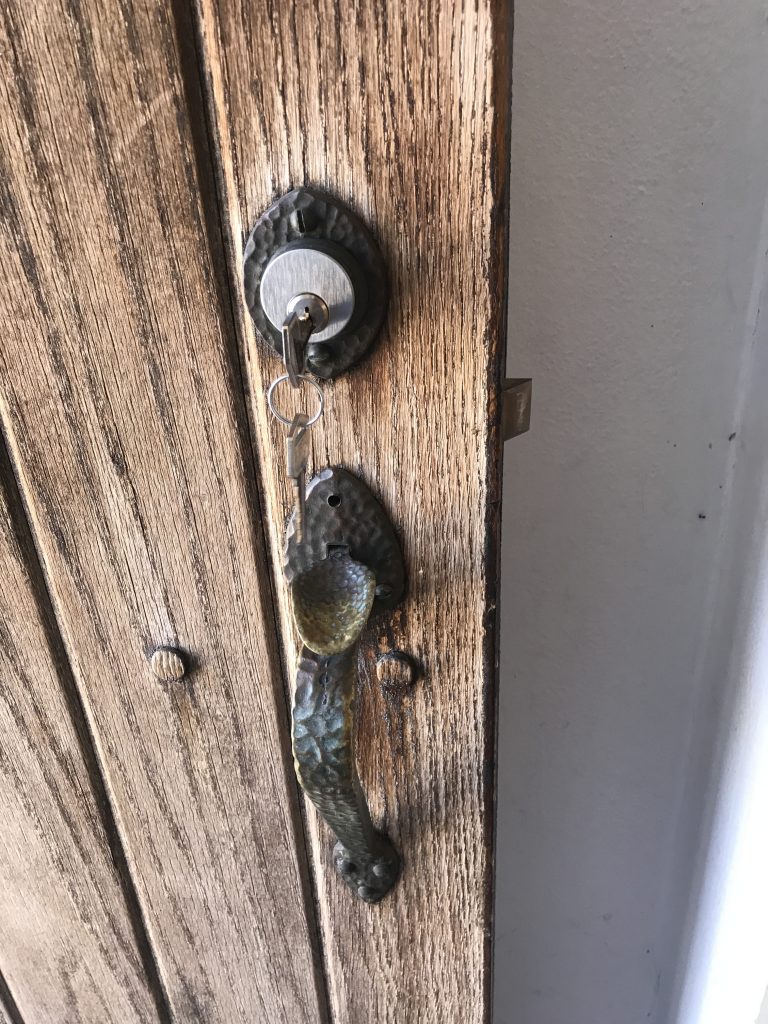 Do you have an old door on your house from the early 1900s and the lock is broken?. It is very difficult and sometimes almost impossible to open and close. Well before you go out and spend thousands of dollars replacing the door check with Affordable Locksmith, LLC about getting the door overhauled! You're probably wondering if that old lock can be fixed or replaced.
New replacement parts are no longer available for those 100-year-old locks, actually, they have been long obsolete for many years and parts are extremely rare to find. Used parts can be found on websites such as eBay but use caution, these are USED parts and they might be in worse condition then what you have on your door now! Maybe you found something on Amazon or on the internet that looks like it would be a good replacement? I can guarantee that it will not work properly.
Over the course of 25 years, I have tried every aftermarket lockset out there and there is nothing that will be a direct bolt-on replacement. Fixing these old locks is simply not economical anymore. Exact replacement units are not readily available.
Back in the early turn of the century and up to the late 1950s there was no standardized unit of measurement established across the lock industry. American lock manufactures (shown) built their own versions of locks to all sorts of sizes and shapes.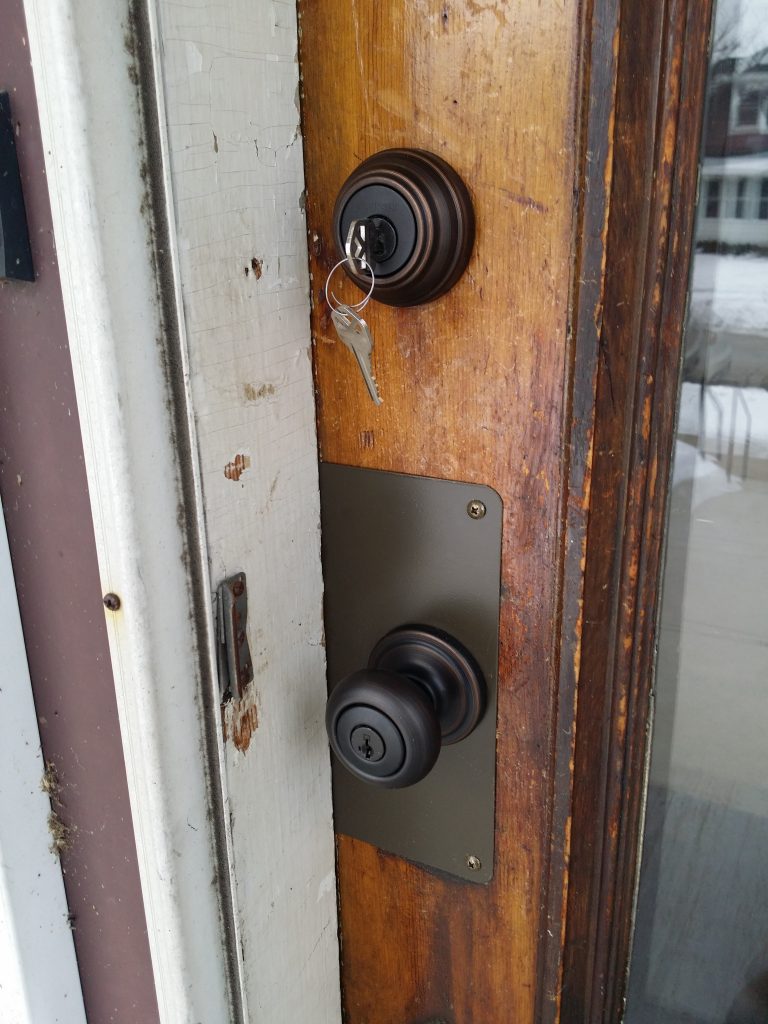 So finding something in today's market that will fit perfectly over the existing footprint of an antique lock is simply a guessing game and most likely not going to happen.
At this point, most people are discouraged and ready to resort to a new door replacement. But wait! Before you ditch and replace that beautiful old door! Affordable Locksmith can offer a solution! After years and years of residential homeowners requesting help with these old locks, I have developed a great alternative solution. I have sourced out parts from various manufacturers and put together a kit that includes all modern parts.
I call this my modernization kit. This kit will make the door work better than new and is a fraction of the cost of a new door. So easy to use and operate that a young child and even an adult with severe arthritis will be able to open and close the door with ease.
Also, this kit will blend in with the doors' natural aged patina. I offer a key-less touchpad option to further enhance the functionality of the door. My kit comes in 4 color finishes. Bright brass, antique brass, oil rubbed bronze (shown) and Nickle silver.
Thanks for taking the time to read this post, I hope you found it helpful!
We offer a wide variety of professional locksmith services to the Greater Milwaukee area.  Reach out any time to see how we can help assist you with your locksmith needs.